It is extremely important to promote yourself and build your own list.

Whatever, company or program you belong to, whether it is MLM or an Affiliate Program such as
a safelist, when you use their promo material to gain referrals/distributors, you are building their list.

I can not stress enough, that you need to be building your own list.
The issue is when you quit a program, the list of followers/referrals you generated revert back to the program owners list.

You put in a lot of time and effort to gain those referrals. It is ashame to lose them simply because you used the company's promotion material.

Another issue with promoting an MLM program, is sending potential buyers directly to the company website. Most company websites allow potential customers to see product costs.

Seeing high priced products first is a turn off for many. You need to be gathering emails of
potential customers so that you can tell them about the benefits of the products first.

You do this with your autoresponder emails. There is where you can tell your story about
the benefits of the products and how they have helped you, before they even see the costs!

Again, if you leave company x and join company z, if you have built your own list, you can then
let your followers know that you have found something better!

Otherwise, when you leave the company retains all those people YOU recruited!




The easiest method to building your own list is to join an autoresponder program that has landing/splash page creators.

I recommend AIOP. For $11.50 a month you can build a simple landing page
to capture leads and have your autoresponder send out the information you want to share with them, before sending them to your main site. (MLM Company Site or Affiliate Program)

AIOP has a basic level or pro level membership. They give you your own hosting account with
the ability to make your own splash pages in your c-panel. They also, have landing page creator, autoresponder and a lot of bang for your buck!

AIOP can not be beat price wise. The fact you also can set up a hosting acct. with your domain name, will save you money! No need to pay for an autoresponder site, no need to pay for a splash/landing page creator site, and the list goes on.

Everything you need for one price! Including, an Affiliate Program!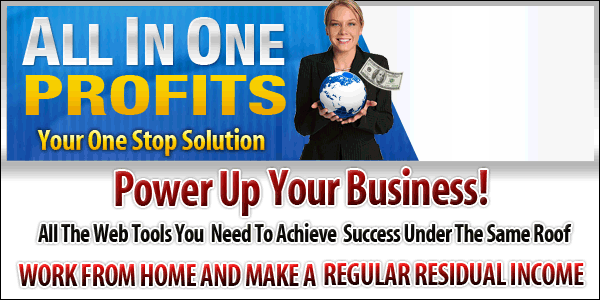 Building your own website along with an autoresponder program is another way to promote yourself.

If you are not familiar with html/css, you can use Blue Host to set up a wordpress blog.

Blogging is another form of branding yourself. Write about things you are passionate about. You will
be able to monetize your blog as well as refer viewers to your main program.




The most important aspect of choosing a domain name is to use a .com vs .org, .net, etc., because most people may remember your domain name of greenbird,
but not remember the ending. This means, if you have greenbird .net and someone plugs in .com, you just lost a potential customer.

The .com is recognized world round. Try to avoid using hypens in your domain name. There are places to help you find a domain name.
Don't worry if you don't find the perfect fit for yourself in the first few tries. Sleep on it.

Try to make your domain name easy to remember. The shorter the better, but if your name is catchy then by all means use it.

Any of the following may help you find the best domain name for you.

Lean Domain Search

Name Mesh

Name Boy


A brief video on some keypoints for using AIOP.
Free Banner Maker
Free Fancy Font Generator
Banners are another way to advertise your site. Most sites allow you to exchange credits for banner impressions. Many times you receive 10 times more impressions per credit, so it is worth spending a few credits, to have your site seen.
I know some of you do not want to spend the money to be a member of a banner maker site,
or a member of a banner hosting site.
I am going to show you a cheap way to create banners and store them.
Banner Fans
is free to join and create banners. You simply upload your created banner
to your computer.
The cheapest way to store your banners so you have the image url is
to get a domain name and hosting.
Name Cheap
has hosting for as low as $2.88 a month,
and a domain name will cost approx $8.88 at
Name Cheap
that is good for a year.
Below is a video on how to create and store your Banners.