A landing page is similar to a squeeze or capture page. Although, there are minor differences
between the 3 terms, many use the words interchangably.

Just like with your email advertising, the goal is to suggest a problem the viewer may have and
offer them a solution without giving everything away. You want them curious enough to opt in.

The purpose of this page is to get a viewer to opt into your mailing list. Your mailing list and
landing page are tied together so that you can then do one of several things.

1. Send them to a Thank You page.
2. Send them to your offer page.
3. Send them to a page that gives more information or to another offer and let your
autoresponder send them to your original offer.

There are many thoughts and views on how best to utilize the destination page. The main goal
however, is to get viewers onto your list. That list is where you can send your offers.

IMPORTANT NOTE

Do not abuse your list! This means do not send them daily emails full of offers. Chances
are they will unsubscribe.

In between your offers, you should be sending them information of value. If it means you need to
research a single topic to have information for them, then do it.

Your job is to be informative and gain trust of your followers. This is achieved by sending them
useful info from time to time. In between you can send your offers but do so wisely.




If you are not tracking your advertising when you advertising, you are wasting time and possibly money.

Tracking your ad results lets you know which advertising programs are getting your emails opened and which ad is converting.

A tracking system can be used for safelists, traffic exchanges, solo ads and more.

Stop wasting your time opening emails from sites who do not work.

Track my sites is a simple tracking tool site with an affiliate program.
Should you only wish to track your ads, this is an easy and affordable method.




All In One System

AIOP has what you need, autoresponder, landing page creator, access to web hosting and a plethora of other goodies. For $11.50 a month, this one
will help you build your list! Price-wise, they simply can't be beat!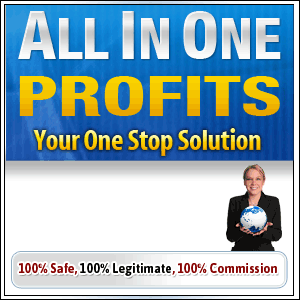 What is an Autoresponder:

It is a program system, that allows you to send your followers
(people on your list) automated emails.

You can set your emails to go out on que based on the
time frame you have set.

For example, your first automated response would be set
to go out immediately after a person entered their email address
and hit submit.

Follow-up emails can be set to go out in cycles of days
or weeks. It is up to you, how often the emails go out.

Landing Pages and Autoresponders Work Hand in Hand!

The landing page captures emails from people opting in. Most
people use double opt in, meaning the person needs to click the
subscribe button they receive in their email. This is to prevent
complaints of spam.

The email subscriber is then placed into your autoresponder system.
From their they will automatically receive your welcome email and
all follow-up emails in your system.

It is best to make a notation on your thank you page to check their
spam folder if they do not see the confirmation link in their inbox.

The beauty of these 2 systems is your emailings are automatically sent.
You only need to advertise your landing page, which builds your list.

My top recommendation for an autoresponder system with a landing page creator
is AIOP. For $11.50 a month you can build a simple landing page
to capture leads and have your autoresponder send out the information you want to share with them, before sending them to your main site. (MLM Company Site or Affiliate Program)

AIOP has a basic level or pro level membership. They give you your own hosting account with
the ability to make your own splash pages in your c-panel. They also, have landing page creator, autoresponder and a lot of bang for your buck!

AIOP can not be beat price wise. The fact you also can set up a hosting acct. with your domain name, will save you money! No need to pay for an autoresponder site, no need to pay for a splash/landing page creator site, and the list goes on.

Everything you need for one price! Including, an Affiliate Program!






For those on a really tight budget, Buildabizonline has nearly identical tools to use as AIOP for less than $6 a month.

The biggest difference I have found is in the tracking tool. AIOP gives you more information such as which sites your hits came from and how many.

Other than that, Buildabizonline gives you a lot of bang for your buck to start building your list.

Buildabizonline, also has an affiliate program to earn from.